Restaurant
Restaurant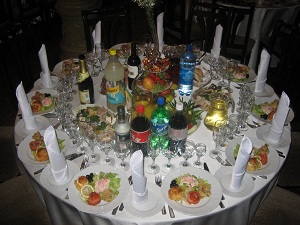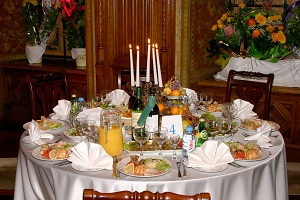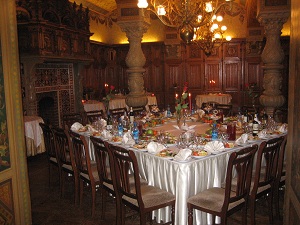 Dear Ladies and gentlemen!
A remarkable event – wedding, anniversary, summarizing of business year, a corporate party is planned? How to make this evening remembered, unusual? Where to go, where to celebrate? At restaurants, night clubs, café – all is already familiar and known in advance.
And why not to glance to the ancient private residence belonging to an imperial family of Romanovs — in a palace of Grand duke Vladimir Aleksandrovicha on Palace embankment, 26. Here it is possible to feel the spirit of brilliant St.-Petersburg, to get acquainted with history of a palace and its owners on the excursion, to see unique interiors of the end of 19 centuries. Skilled cooks will suggest you to try amazing dishes of Russian and European cuisine, many of which are prepared according to ancient recipes of an imperial family.
Your holiday will be in a magnificent Banquet room of Grand duke Vladimir Aleksandrovich.
All your questions will be answered by managers of the Banquet room by phone: +7 (812) 315-88-43,
+7 (812) 915-53-00
We will be glad to see you!